Driving Your UK Car In Spain
When Do I need To Register My UK Car?
Roadside checks are common by the Guardia Civil in Spain. You are especially likely to have documents checked if the registration of your car is foreign.
However, you are legally allowed to drive your car in Spain, as long as you have the correct documentation.

Your resident status dictates how long you are allowed to drive your car in Spain.

If you are non-resident, you can being your car into Spain all year round - of course you need to prove you are not resident all year, and must have the correct MOT Certificate Tax, and Insurance.

If you spend more than 183 days in Spain, then you are legally considered to be a resident. Hence, you are only permitted to drive a UK registered vehicle in Spain for up to 6 months of the year.
If you stay longer than 6 months:
You must register (Matriculate) your UK vehicle in Spain
Remove the car from Spain
If you intend to become a permanent resident in Spain, then you must register your car within 30 days (See this list of local offices) So if you own a property, have children in school, own a business, are employed here, or are registered on the padron etc. you will be considered to be resident here and NOT a tourist.
If you cannot prove that you are simply visiting Spain, then you are liable to be fined on the spot. This proof could take the form of travel documents & tickets.
The rule for driving your UK car in Spain (or anywhere else in Europe) is that the car must be legal in it´s country of registration. This means it must be insured; have a valid MOT; and be correctly TAXED.
A Spanish ITV (Or MOT) is not acceptable.
Your road tax must be fully up to date. If not, you are technically driving a car without insurance. You then run the risk of having your vehicle impounded and potentially be hit with a 2,000 Euro or more fine.
The MOT must be up to date, which means driving the car back to the UK and back - wouldn´t it be simpler to register the car? Or even better, sell the car and purchase a Spanish registered vehicle.
What Insurance Cover Do I Need?
Is It Possible To Register My UK Car In Spain?
Can I Import Commercial Vehicles?
What Documentation Do I Need Whilst Driving In Spain?
9 Tips for Driving in Spain
This sounds ridiculously obvious, but for those of us conditioned to driving on the left it causes more incidents than anything else…"Drive on the right." "Well of course I will." I hear you say, but it is all too easy to forget when pulling out from a petrol station or restaurant, one momentary lapse of concentration is all that is needed to ruin a perfectly good holiday.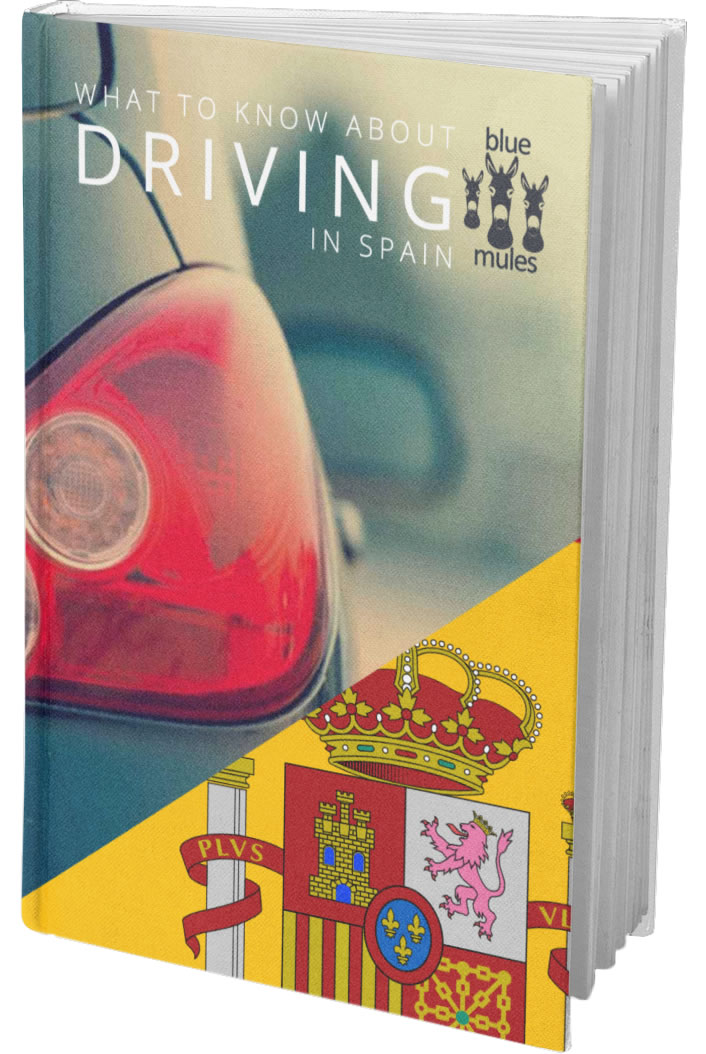 Blue Mules assumes no responsibility or liability for any errors or omissions in the content of this site or of any information supplied herein. The information contained in this site is provided on an "as is" basis with no guarantees of completeness, accuracy, usefulness or timeliness."